Annette Giardina Haber
Operations Managing Partner
Ms. Haber concentrates her real estate practice assisting clients with the purchase and sale of real property. She is extremely passionate about her work, and also counsels clients using her extensive experience representing clients through Loss Mitigation options such as Loan Modifications, Short Sales, Deeds-in-Lieu of Foreclosure and Foreclosure Settlements. She represents clients through the practice of drafting real estate contracts; issuing Title Insurance; Residential and Commercial Lending; handling traditional residential and complex commercial Closings; and continues to assist in the residential Short Sale process for primary residences and investment properties, as well as commercial Short Sales.
Ms. Haber has been an Affiliate member of the Cape Coral Association of REALTORS® since 2006. In 2011, she was recognized as "Affiliate of the Year" during the 2011 Award ceremony presented by the Cape Coral Association of REALTORS®. The 2011 Affiliate of the Year Award was presented to Ms. Haber for her invaluable service, support and participation in the Affiliate Committee and ongoing education of the REALTOR® members. The Award recognized Ms. Haber for her contributions and dedication to promote and support Association Activities that directly benefit both the REALTOR® profession and the services they provide to the general public.
At the 2015 Award ceremony presented by the Cape Coral Association of REALTORS®, Ms. Haber received the President's Award for Excellence in Realtor Education. This Award recognized Ms. Haber as "…a volunteer instructor who worked tirelessly teaching real estate law and contracts to our Realtor members…Members brand new in the trade to experienced realtors have all come away with new understandings and new ideas to protect their clients and their own real estate career… [she] deserves our appreciation for her contribution to our association and it members."
Ms. Haber is a an approved instructor for the Florida Realtors, a member of The Florida Bar, the Cape Coral Bar Association, the Women's Council of Realtors, and the Real Estate Investment Society. She frequently lectured on the constant changing trends in the short sale processes; the governmental options available under the Making Home Affordable Program, Home Affordable Modification Program (HAMP), Home Affordable Refinance Program (HARP) and Home Affordable Foreclosure Alternative (HAFA). In 2013 she expanded her lecture series to include a five part full Contract Series, in addition to real estate contract issues, updates, revisions, addenda; and most recently the new Federal Regulations brought forth from the Consumer Financial Protection Bureau for the Truth In Lending and Real Estate Settlement Procedure Act revisions in an effort to continue to educate the community and real estate members.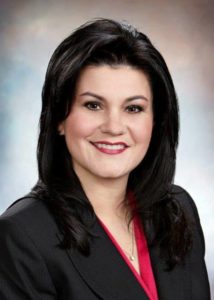 Areas of Practice
♦  Complex Commercial Closings
♦  Deeds-in-Lieu of Foreclosure
♦  Drafting and Review of Real Estate Contracts
♦  Foreclosure Settlements
♦  Issuing Title Insurance
♦  Loan Modifications
♦  Purchase and Sale of Real Property
♦  Residential and Commercial Lending
♦  Residential Closings
♦  Short Sale for Primary Residences and Investment Properties
Personal Profile
Ms. Haber was born in Cleveland, Ohio. She is a graduate from Cape Coral High School, and attended the University of Central Florida in Orlando. She holds a Bachelor of Science Degree of Business Administration in Management Information Systems with a minor in Computer Science. She continued her education, attended Barry University School of Law and became a member of the Florida Bar in May, 2005. For over 13 years, she worked extensively in the legal environment in Orlando and Winter Park, Florida, before returning to Cape Coral in 2005 with her husband to raise their daughter and their rescue dogs.
Bar Admissions:
Florida: May 9, 2005
Visit Us
1633 Southeast 47th Terrace
Cape Coral, FL 33904