Mr. Stocks focuses his legal practice in the areas of General Litigation, Commercial and Residential Real Estate Law, Landlord/Tenant Disputes, Association Law, Foreclosure Law, Business Law, Contract Law, Commercial Transactions, Corporation Formation, Partition and Force Sale actions as well as Personal Injury and Estate Planning.
His previous experience includes:
Acting as attorney of record for homeowners in Lee, Collier, Hendry and Sarasota Counties in foreclosure actions wherein he was able to secure countless waivers of deficiency judgments; and in some cases secured "cash for keys" payments for clients;
Represented Homeowners' and Condominium Associations in actions relating to:
Lien Foreclosure; Pre-Lien Notice and statutory compliance; Breach of Contract, unjust enrichment matters against contractors; and Disputes between Associations and Homeowners;
Formation of corporate entities to include: Corporations, Limited Liability Corporations; Limited Liability Partnerships, Limited Partnerships and drafting of Corporate Operating Agreements, Bylaws, and Partnership Agreements;
Represented corporate entities and provided counsel as to day-to-day issues arising from conducting business in the State of Florida; and
Represented both Plaintiffs and Defendants in Partition and Forced Sale actions.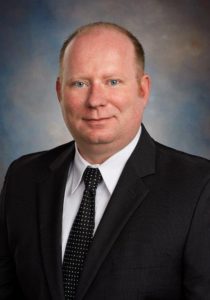 Areas of Practice
♦  General Litigation
♦  Commercial and Residential Real Estate
♦  Landlord/Tenant Disputes
♦  Association Law
♦  Foreclosure Law
♦  Business Law
♦  Contract Law
♦  Commercial Transactions
♦  Corporation Formation
♦  Partition and Force Sale
♦  Personal Injury
♦  Estate Planning
Personal Profile
Mr. Stocks was born in Jacksonville, North Carolina. After his family relocated to Jacksonville Beach, Florida, Mr. Stocks attended the University of North Florida where he received a Bachelor of Arts. After working as a social worker for the indigent mentally ill in the greater Jacksonville area, he went on to attend Coastal Law School in Jacksonville where he received his Juris Doctorate.
Mr. Stocks moved to Southwest, Florida in November 2008, with his wife. In 2014, upon learning that he and his wife were expecting their first child, a daughter, he and his wife decided to put down their roots in Cape Coral.
Bar Admissions:
 Florida Bar Admission, January 2010
Visit Us
1633 Southeast 47th Terrace
Cape Coral, FL 33904